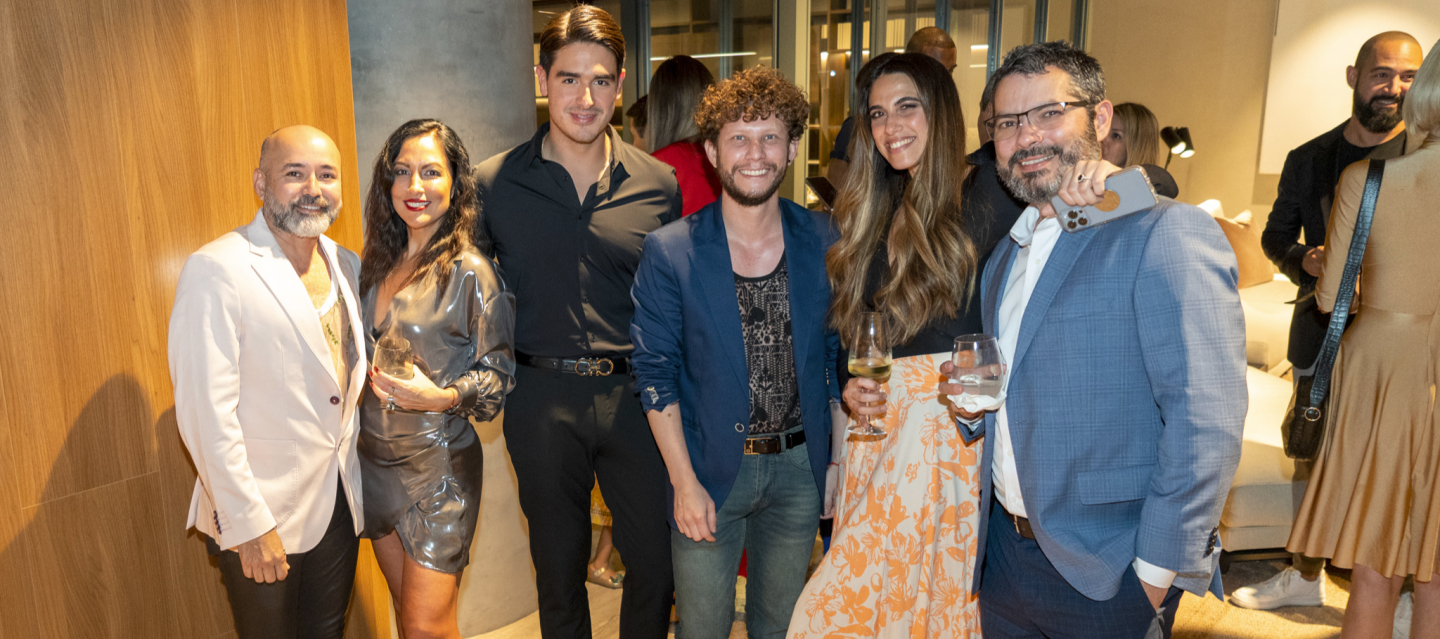 Solesdi and Cultured Toast to creativity in the Miami Design District
Interior design and furniture showroom Solesdi and Cultivated hosted guests for a special art experience on December 2 during Miami Art Week. A cocktail party doubled as an exhibition opening, presenting a collection of Latin American works by artists such as Luis Tomasello, Carlos Medina and Victor Valera, curated by the Ascaso gallery.
The celebration took place in the Solesdi Showroom, an eye-catching white building, with brick details, ornamental accents, and rounded arches, nestled in the heart of the Miami Design District. Equally aesthetic is the interior of the showroom: a bright and airy space adorned with minimalist wooden walls, dramatic lighting, and a lush assortment of green plants.
The artists' works have been placed throughout the interior of the building, allowing visitors to stumble upon fascinating pieces. Partygoers admired the hanging works of gravity-defying art by Venezuelan talent Carlos Medina, which greeted attendees as they walked down a wood-paneled hallway. The piece has already been featured in his solo exhibition "Beyond the Visible" at the Ascaso gallery in Miami.
Accompanying the exhibit, the private cocktail party paired Maestro Dobel tequila with a special tasting menu from celebrity chef Walter Martino, offering guests the chance to merge art with flavor for the ultimate sensory experience. A bartender poured while sipping glasses of tequila, accompanied by a seemingly endless supply of fresh limes.
Guests including Santiago Estevez, Lacy Berroa, Andres Berroa, Mauricio Castrigonza, Andres Arango, Maria Avila, Victor Garcia, Naldo Giraldo, Andrea Bellirio and Josue Pereiro, munched on appetizers while engaging in discussions animated about their Art Basel Miami Beach experiences. Participants also flipped through copies of CultivatedThe new winter issue of, featuring musician Finneas, was scattered around the showroom. Those who preferred a quieter place to mingle stepped out onto the patio adorned with fairy lights to lounge on the outdoor seating, while sipping their cocktails. The event was the perfect way to celebrate another momentous Miami Art Week.
Subscribe to the Culture newsletter
Of course, we can be close friends. Unfiltered access awaits you.