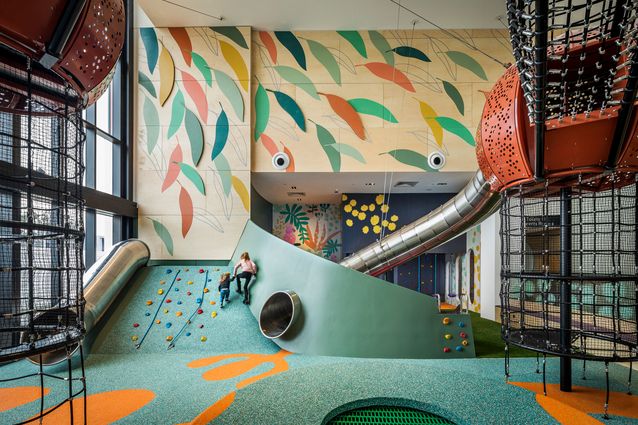 Shortlist Revealed: 2022 Australian Interior Design Awards
The shortlist for the 19th annual Australian Interior Design Awards has been announced. The Awards Program, a partnership event between the Design Institute of Australia and Architecture Media's Artichoke magazine, recognize and celebrate excellence in interior design.
In 2022, 450 entries were received, of which 185 were shortlisted in seven main categories: Retail Design, Hospitality Design, Workplace Design, Public Design, Facility Design, Residential Design and Home Decor.
Winners of these categories will be announced at a gala presentation at the Hyatt Regency Sydney on June 17, 2022, along with winners of other awards including the Sustainability Advancement Award, Award for Interior Design Impact, Best of State Awards for Commercial Design and Residential Design, the Emerging Interior Design Practice Award, Best International Design and the ultimate award, the Premier Award for Australian Interior Design.
The 2022 jury includes: Madeleine Blanchfield (Madeleine Blanchfield Architects, NSW); Eid Goh (EAT Architects); Stuart Krelle (Luchetti Krelle, New South Wales); Rosie Morley (Fender Katsalidis, Vic), Jade Nottage (Tom Mark Henry, NSW); Beatrix Rowe (Interior Design Beatrix Rowe, Vic); and Peter Walker (Cumulus Studio, Tas); and Scott Walker (Hassel).
The jury is convened by Geraldine Maher, director of Geraldine Maher Design, with John Gertsakis, director of the Product Stewardship Center of Excellence, as sustainability advisor.
The shortlisted projects are in the following categories:
Home design
Installation design
Public design
Sales design
Residential design
Home decoration
Workplace design
The shortlist can also be viewed on the Australian Interior Design Awards website.
The Australian Interior Design Awards are co-presented by the Design Institute of Australia and Artichoke magazine and are supported by Dulux, Space, Sub-zero and Wolf, Laminex, Interiors Australia and Elton Group.
Winners will be announced at a gala presentation at the Hyatt Regency Sydney on June 17, 2022.