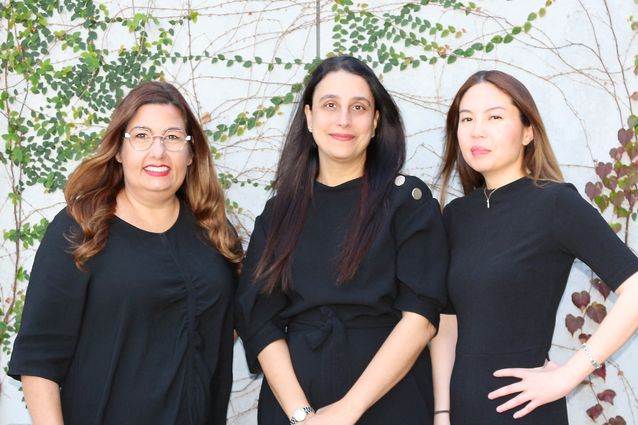 Interior design meeting at Thomson Adsett
Architecture and design firm Thomson Adsett, which is celebrating its 50th anniversary this year, has announced the appointment of Shireen Hoffman, Kate Tempest and Lindsey Ting to its interior design team.
Hoffmann, who joined practice in April as a team leader, was promoted to director. She brings to her new role over 20 years of industry experience, with previous appointments at Brown James and Group GSA.
Thomson Adsett CEO Cameron Frazer said Hoffmann's vast experience and working knowledge of the industry made her an ideal fit for the company.
"Shireen has been an integral part of the interior design team since joining Thomson Adsett earlier this year," he said.
"His impressive career and his passion [are] a great addition to our practice and we are delighted to have Shireen on board.
Commenting on her appointment, Hoffmann said she was very excited about the breadth of industries she was working on. "I feel honored to have been promoted to Director at Thomson Adsett in what is their 50e year of operation, "she said.
"We are very well known for our beautiful architectural projects and now we hope to promote and increase the presence of our interior design team as we work on such incredible projects."
Kate Tempest and Lindsey Ting both also bring a wealth of experience to their new roles on the interior design team, the firm said.
"I am delighted to be part of the TA interiors dream team," said Ting. "It is an exciting time as we create our own brand of signature interiors within Thomson Adsett and the industry. I love being able to collaborate with my architectural peers to create cohesive, meaningful and functional spaces that improve people's lives.
Meanwhile, Tempest is delighted to be back at Thomson Adsett after eight years with Fulton Trotter Architects. "It's wonderful to work with such a great group of people who are also fantastic designers," she said.