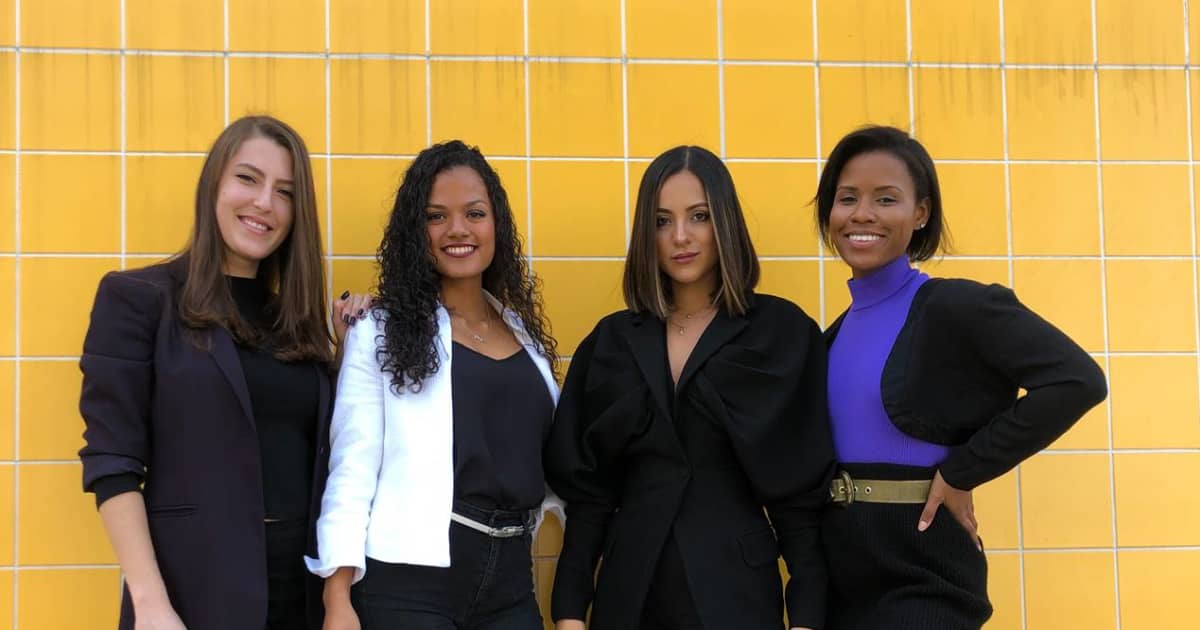 interior architecture students named winners of Ceramics of Italy tile competition | News from the FIU
By Sion Sealy
Every year, Ceramics of Italy (the brand of the Italian ceramic industry) organizes a competition for architects and designers to present their Italian ceramic tiles in institutional, residential or commercial spaces.
Now in its 27th edition, the competition rewards four winners from four different categories – commercial, residential, institutional and student. This year, Carolina Cardona, Gabriela Mesquita, Rachael Cowan and Mariapia Sierra from the Campus Center of the International Interior Design Association (IIDA) of FIU won the award in the student category.
The four women bonded with the CRF, while pursuing their masters in interior design.
"Carolina, Rachael and I ended up in our [Design 1] studio. Later, we all met Mariapia in Design 4 when she moved from architecture to interiors, "said Mesquita.
For the competition, the team created 'Sensuum Spa', a collaborative project with Virgin Voyages, which takes a holistic approach to wellness with an emphasis on an experience of the senses. The project aims to give users the opportunity to take a break and uses eco-friendly and sustainable products and design strategies.
"Space planning was important," says Cowan. "It was important to designate quiet spaces for the treatment rooms, where clients would not be interrupted by conversations going on in the spa bar. We also focused on the selection of materials. We had to make it very calming, but also appealing to Virgin customers.
Given their friendship of over two years, the team members found it easy to collaborate with each other. They all see themselves as having strong personalities and signature styles, but were able to find some commonalities in the way they wanted the final piece to look. One area where their differences allowed them to generate unique ideas was their diverse cultural backgrounds.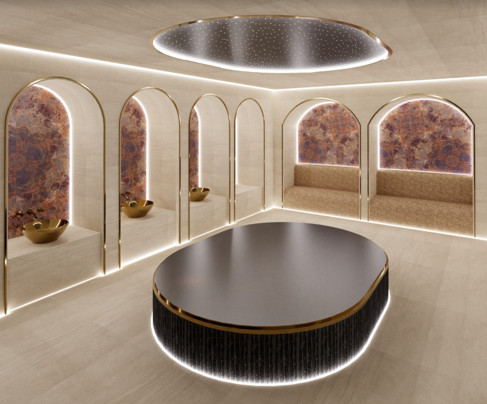 Cardona with her Colombian roots, Cowan with her Jamaican roots, Sierra with her Peruvian roots and Mesquita with her Brazilian roots – they all agreed that as designers the spa's design reflected their cultural influences, as well as the era in which they were born. which they were born.
"I really think that being from the millennial / Gen-Z generations has influenced us on our choices for … Sensuum Spa, "adds Mesquita. "We all come from generations who are very committed to sustainability and saving our planet, so this is how we were able to build and shape the idea of ​​a holistic spa for a cruise.
The tiles used in the spa are Valentino de Ceramiche Piemme; Abitare la Ceramica; Rondine; Ceramiche Coem and Italgraniti. They chose these tiles for their aesthetic appeal, weight and durability – taking into account the ship's weight limitations. It was also of the utmost importance to them and Virgin Voyages to include mixed showers and common areas in the spa, in order to facilitate an unconventional and exciting community.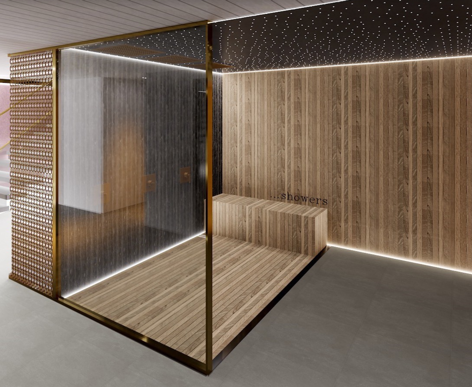 "This concept is very important for the client, who wants to include a very special and unique space for the guests while incorporating the essence of Virgin Voyages," said Cardona.
The students' unique ideas for interior design and architecture helped them achieve victory, making it the second time that the interior design students of the FIU have won the competition.
The team offered some advice to other women who are building their academic and professional careers in interior architecture and design.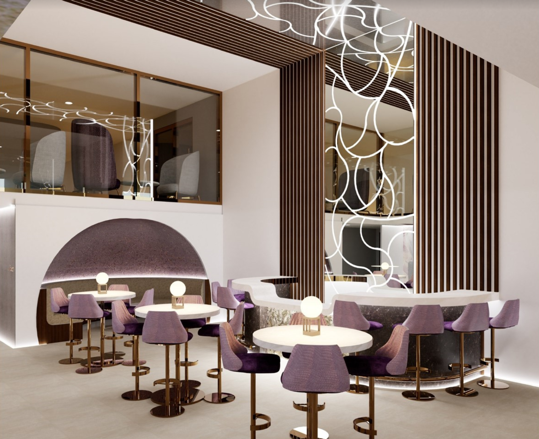 "Being a woman in any career, I would say, is very difficult," says Sierra. "My main advice would be not to put each other down. It's a big world, there are opportunities for all of us. Today it could be your friend who gets that big item you wanted, but tomorrow it could be you. Always support each other. We are all in there."