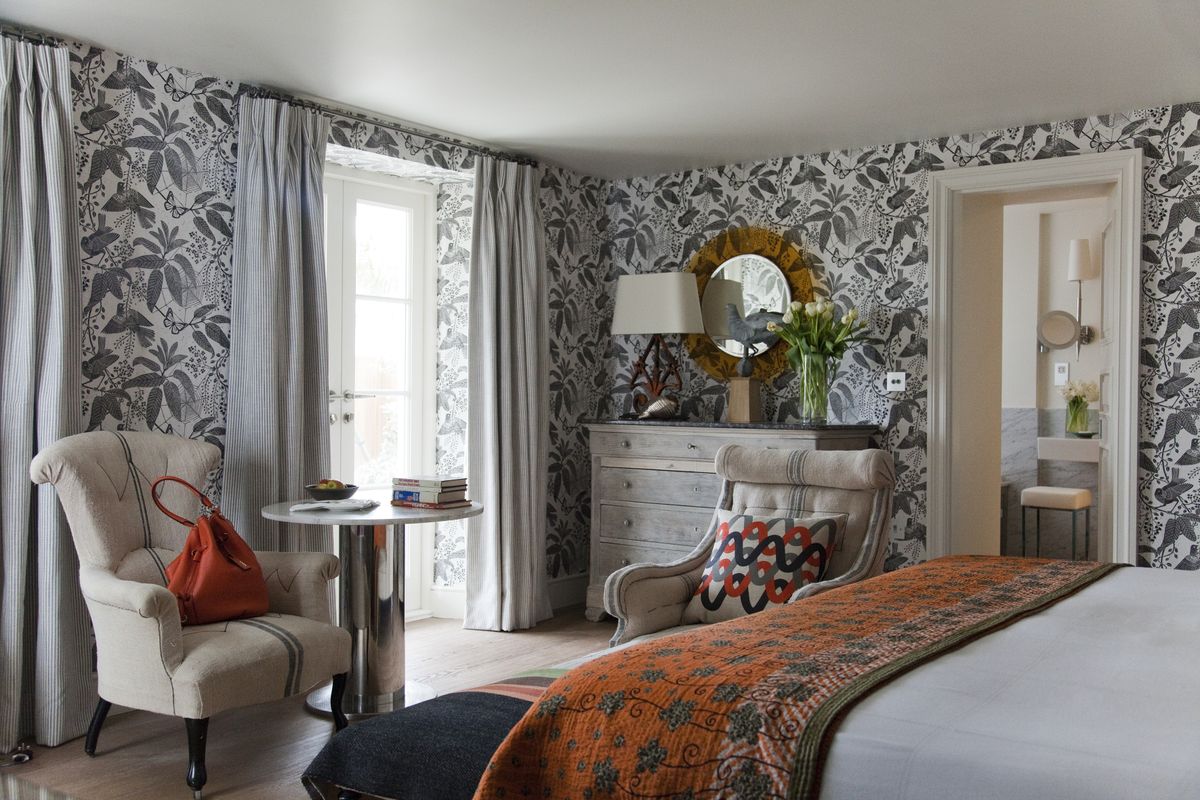 How Coastal Hotels Inspired My Home's Interior Design – and Ideas for Yours
While the natural surroundings of a property provide us with limitless inspiration as interior designers, it is not our only source. Hotels can be prime examples of timeless, tasteful interior design.
When designing the interior of our Cornwall home, we were inspired by one hotel in particular, the Tresanton Hotel (opens in a new tab) (below).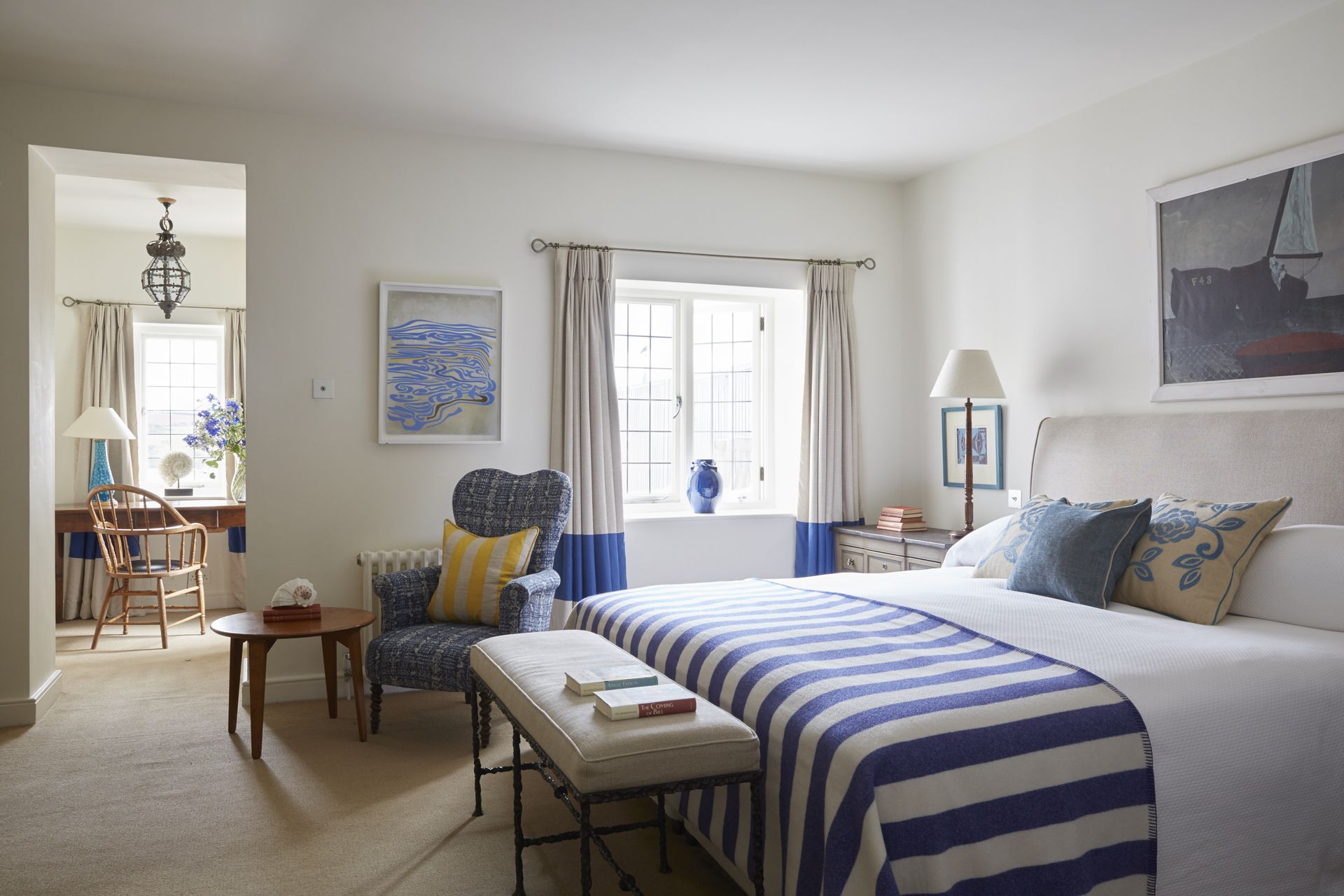 Designed by Olga Polizzi and opened in 1997, this relatively recent addition to the Cornish landscape is an excellent tribute to its coastal surroundings in the most understated way.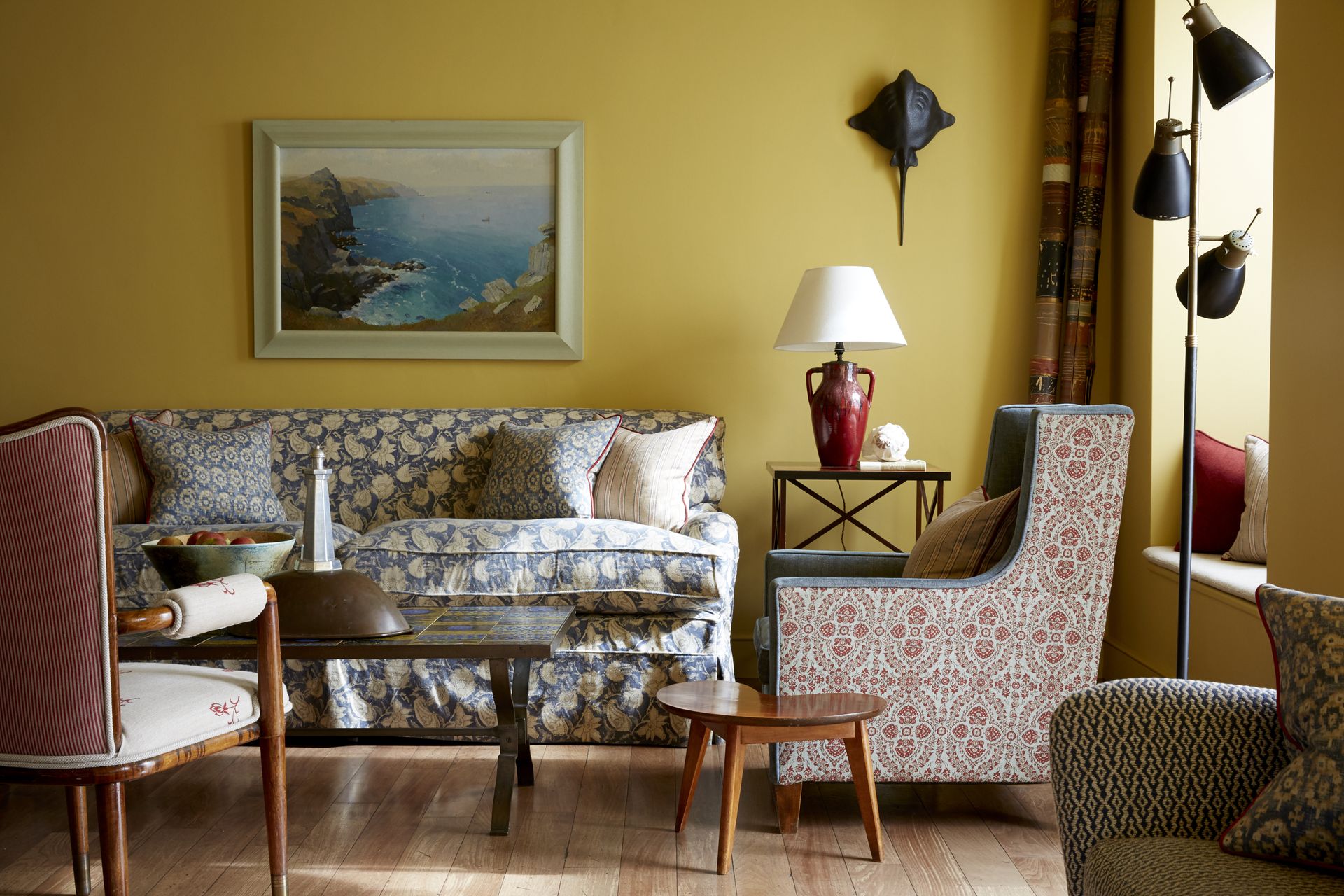 Seaside motifs are nuanced throughout the interior, but the real nod to the Cornish landscape is evident in the beautiful views visible from the windows. This is what we sought to emulate in the design of our own home.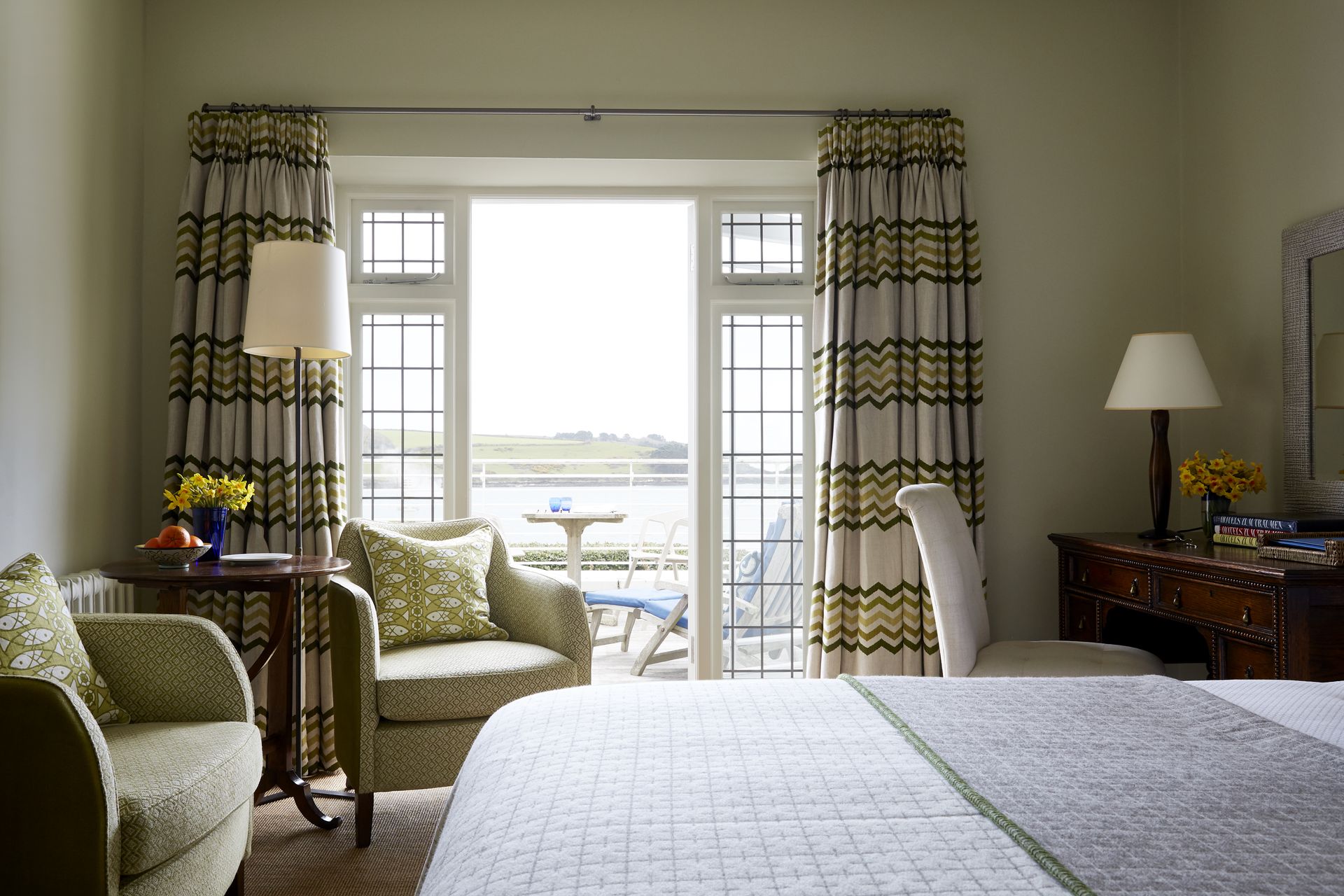 The first floor has been reconfigured to include the master bedroom and bathroom overlooking the sea, and the orientation of the furniture in the living room has been changed to position the view as a breathtaking backdrop for the interior.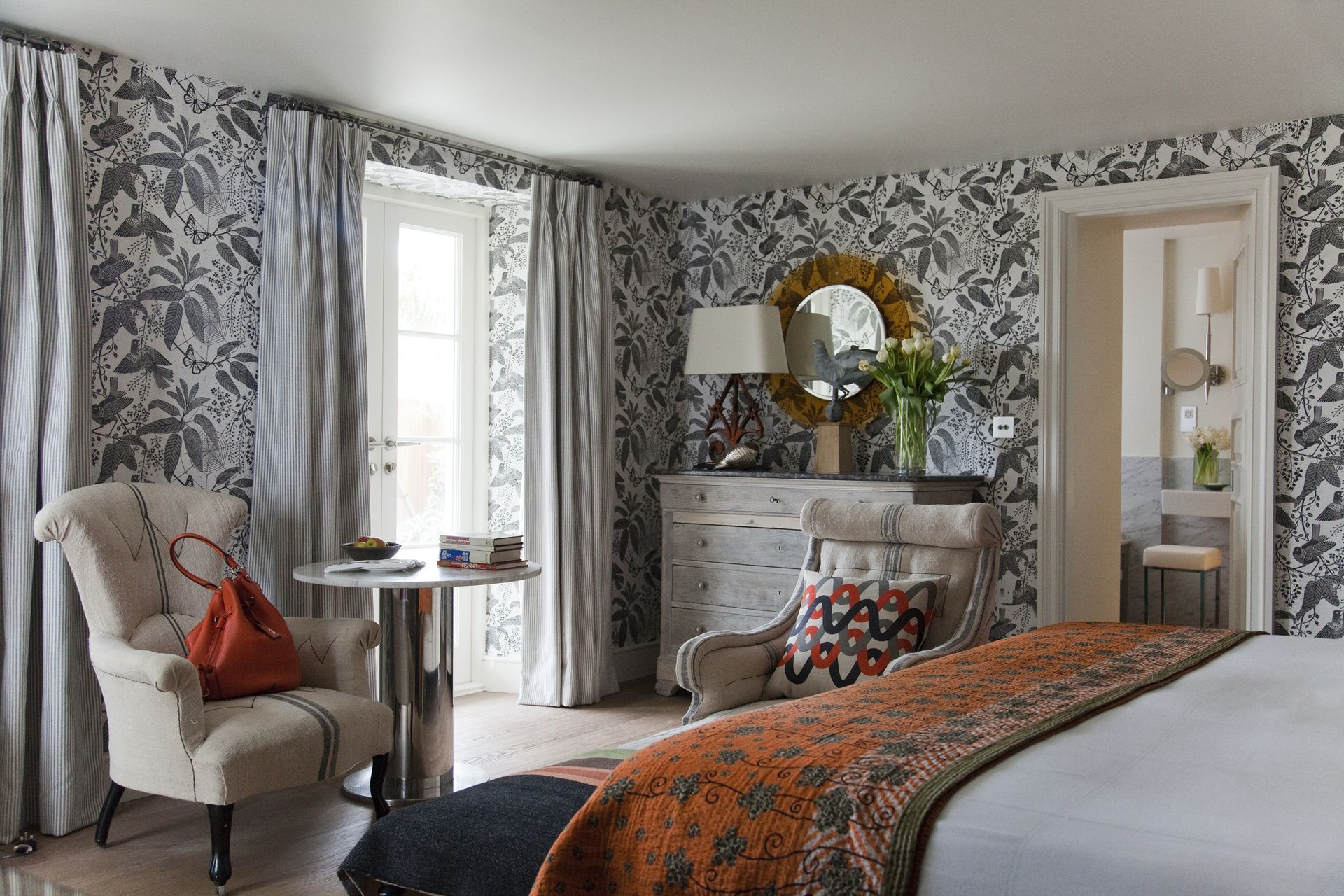 Inspiration also came from a handful of other hotels in the area, including the St Mawes Hotel (opens in a new tab) and idle rocks (opens in a new tab) (below). Rustic finishes and pretty fabrics abound in the designs of these interiors, embracing bare wood with a collection of classic and contemporary furnishings. The result is a lived-in, welcoming interior that seems to have evolved over time.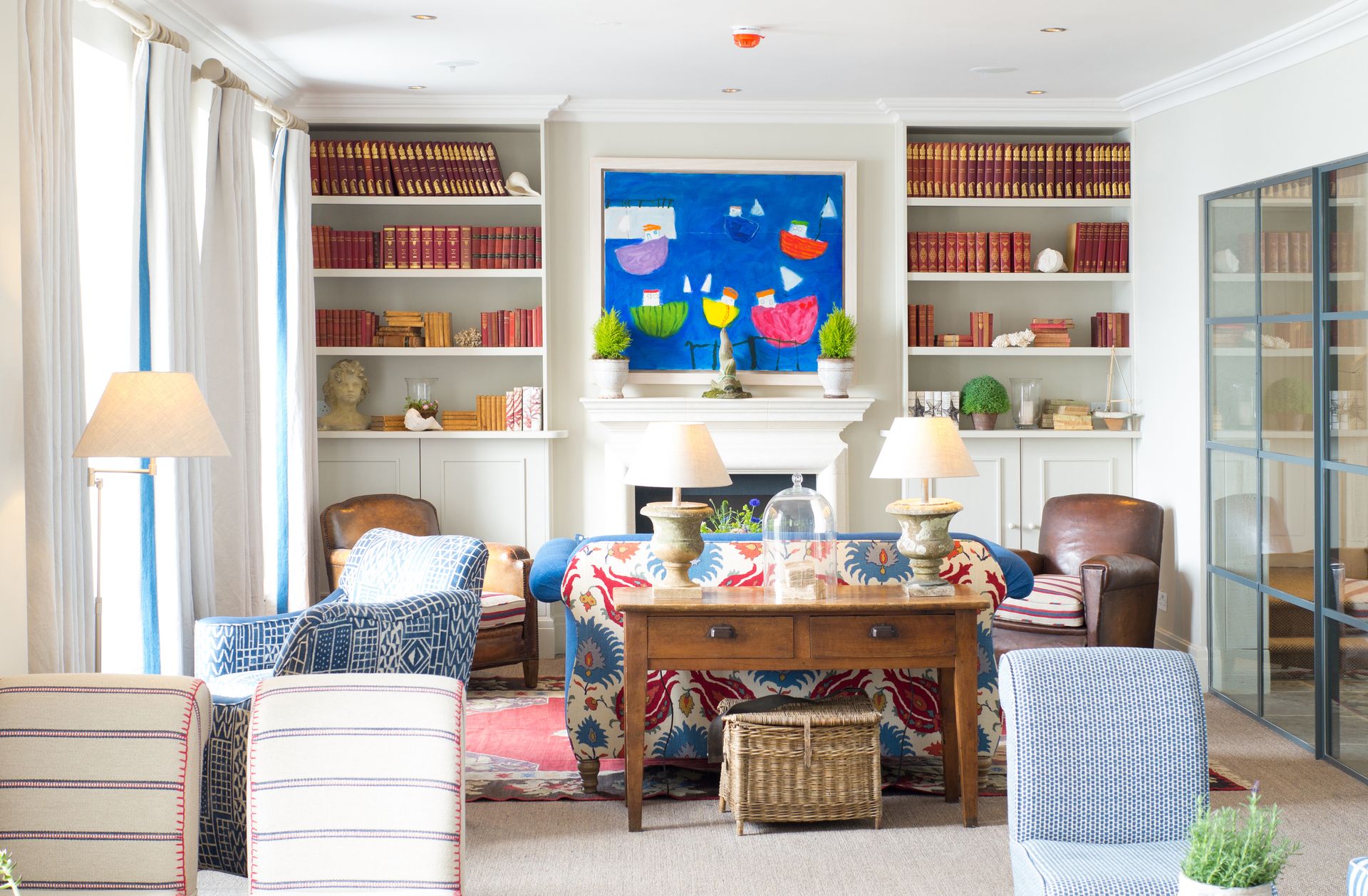 This collected and curated feel is what we aim for in all of our interiors. Antique pieces and brown furniture can rub shoulders with Art Deco, Mid-Century pieces and "coastal chic" white pieces, which have a wonderfully worn and weathered feel, perfect for a coastal design.
The overwhelming aesthetic created within these hotels is one of tranquil coastal beauty befitting their stunning Cornish setting, with elements of punch that suit the wilder nature of the coastline.
This hallmark is evident in the Farrow & Ball (opens in a new tab) palette used at both St Mawes Hotel and The Idle Rocks, including a sunny and uplifting Yellowcake. We opted for De Nimes, an intense, deep blue on the joinery of our coastal interior – reminiscent of the crashing waves of the sea hitting the peninsula during a storm.