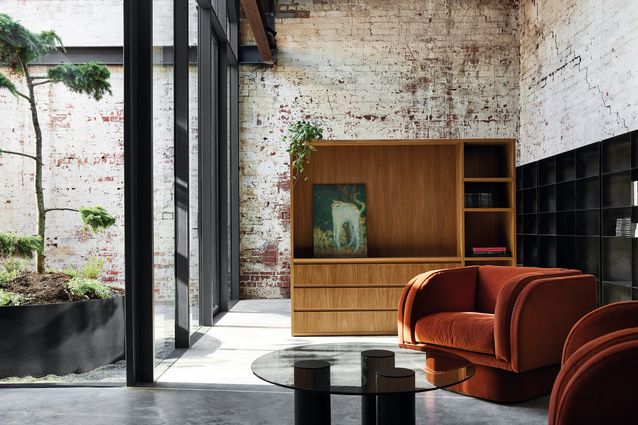 'Gorgeous' warehouse conversion wins top interior design award
Australia's interior The Design Awards (AIDA) for 2022 took place on June 17 at the Hyatt Regency in Sydney, showcasing the brightest, most original and groundbreaking talent in the industry.
An adaptation of a 1920s brick warehouse won the Premier Award or Australian Interior Design as well as the Residential Design award.
Stable and Cart House by Clare Cousins ​​Architects was described by the jury as an "exemplary work" which is "sublime in every way". The members of the jury unanimously agreed that the project deserved the highest honor as a design that was not only pleasing to the eye, but was practically made to be inhabited.
"Originally a stable and wagon store designed by the famous architect Harry Norris, the house had a rich history of varied tenants, including a metalwork, a salvage warehouse and a tailor's shop," the architects said. in a design statement.
The architect embraced the rich history of the century-old site, from its double-height boundary walls to the original supply attic, while injecting light and warmth into the singular volume space. The jury praised the house's use of the palette of materials – industrial patina, weathered wood and rusty corrugated roofing – to celebrate the house's historic elements.
"The material palette not only reflects a sustainable approach to the way people live, but also displays a sensitive understanding of an Australian design language that allows the home to age gracefully," the jury said.
Color and detail have been used masterfully, with the new material features creating a pleasing contrast to the old. The jury concluded: "The balance and sobriety of the design make it simply incredible.
In the Home Decor category, the award went to Australian singer-songwriter and YouTuber Troye Sivan's home, created by Flack Studio.
Discover all the winners of the Australian Interior Design Awards 2022 here.