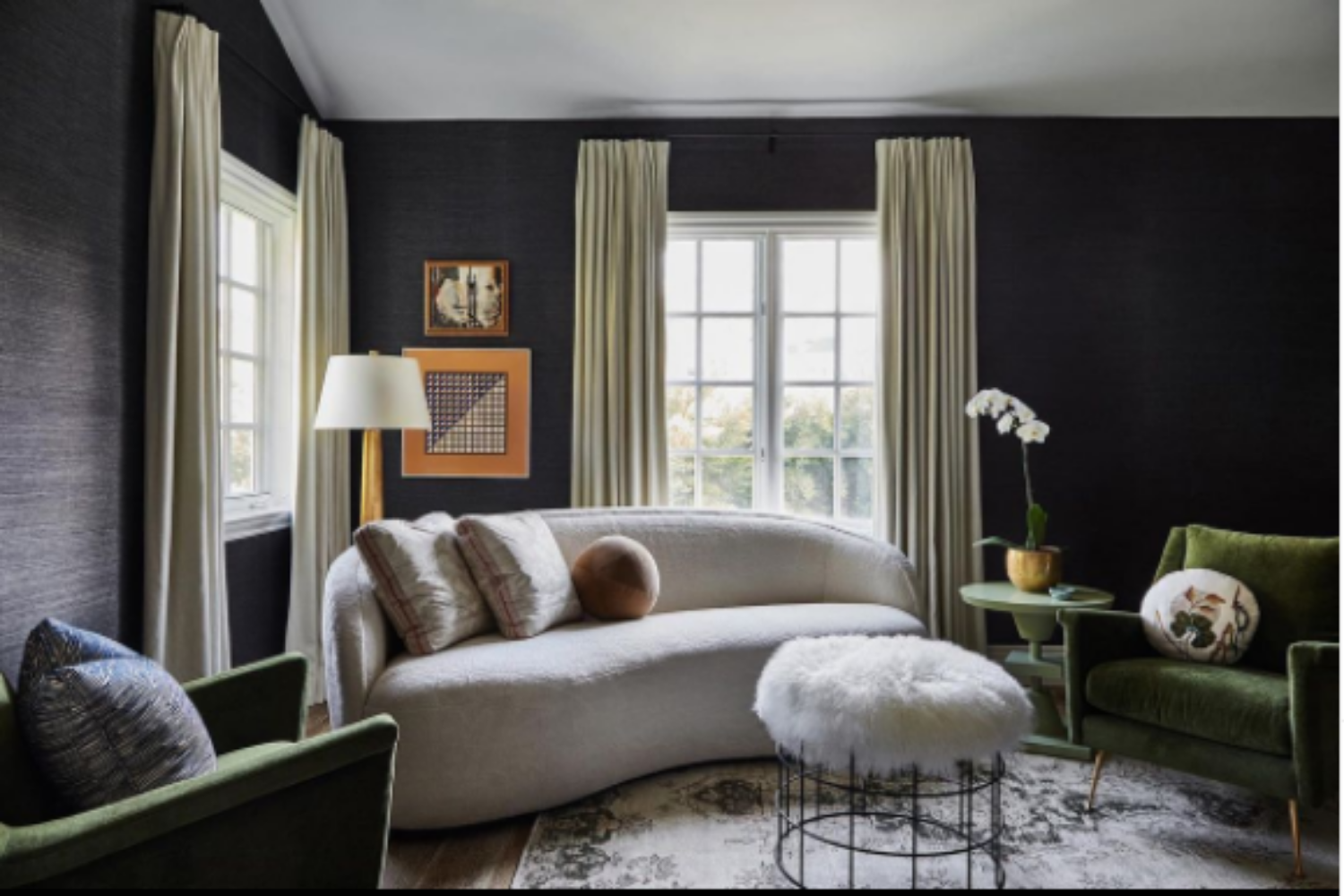 Five decorative trends for summer
Color psychology, design trends, and conscious design are something not many people know about until they begin the process of remodeling a room, home, or office.
Today more than ever, people are spending more time in spaces where they need to feel comfortable and calm.
The interior design industry is going through phases and trends that people and designers have been going through for years. The interior of the house has been in the era of neutral colors – black, white, gray, beige – but that era is slowly moving away.
Pop colors, black and gold are all the rage at the moment.
At a Brunch, Bolsters & Bubbly event with The Pillow Fluffer in partnership with SHF Home, a solid panel – from interior trend forecaster and owner of The Pillow Fluffer Interiors, Lungile Nkosi, color expert Patty Mulauzi from Kansai Plascon, and Director and Professional Interior Designer, African Institute of Interior Design Professions (IID) Juliet Kavishe – discussed these styles.
READ ALSO : Five places to buy affordable decoration
The women shared upcoming trends and tips for adopting the African aesthetic.
Five decor trends this summer:
Three color tones
Mulauzi, a color expert at Plascon, says this color palette is pure fantasy. It's a pastel yellow that opens up your space and she suggests adding an African blanket and whatever your heart desires to give it more vibrancy.
The other two colors are desert water (blue), a color associated with calm, and finally, the color Zanzibar, which is a light brown. The three tones are tied to the way people feel.
Mulauzi says color psychology centers on emotion and means different things in different cultures. As African interiors move away from Western standards, the panel reiterated that black homeowners are going back to their roots.
Vacation fantasy
As an expert in transforming spaces, Nkosi says people travel to their dream places, such as Zanzibar and the Maldives, and want to bring this tropical essence into their homes.
Whether it's the hanging egg chairs seen in Thailand or Bali, a neutral color palette executes this interior design inspiration with lots of plants.
Some people want to enter their home, which gives them constant calm and a sense of escape.
Color pop
This trend is going nowhere as South Africans are seen as a conservative bunch when it comes to their homes. Nkosi explains that clients can become quite rigid and they have to get out of it. "People should be allowed to express themselves, to experience and to explore," she says.
Women agreed that neutral tones work well with a pop of color – think bright pinks, blues, reds, and gold. The pop of colors can be cushions, candles, lights, and chairs.
Black walls are here to stay
A style that has shocked many, black walls have become a staple when it comes to staging spaces.
Black makes it possible to work with many colors and tones with accessories, even in kitchens. Black walls give the additions a chance to shine, from plants to gold inlaid mirrors to white furniture, things don't blend in or go away.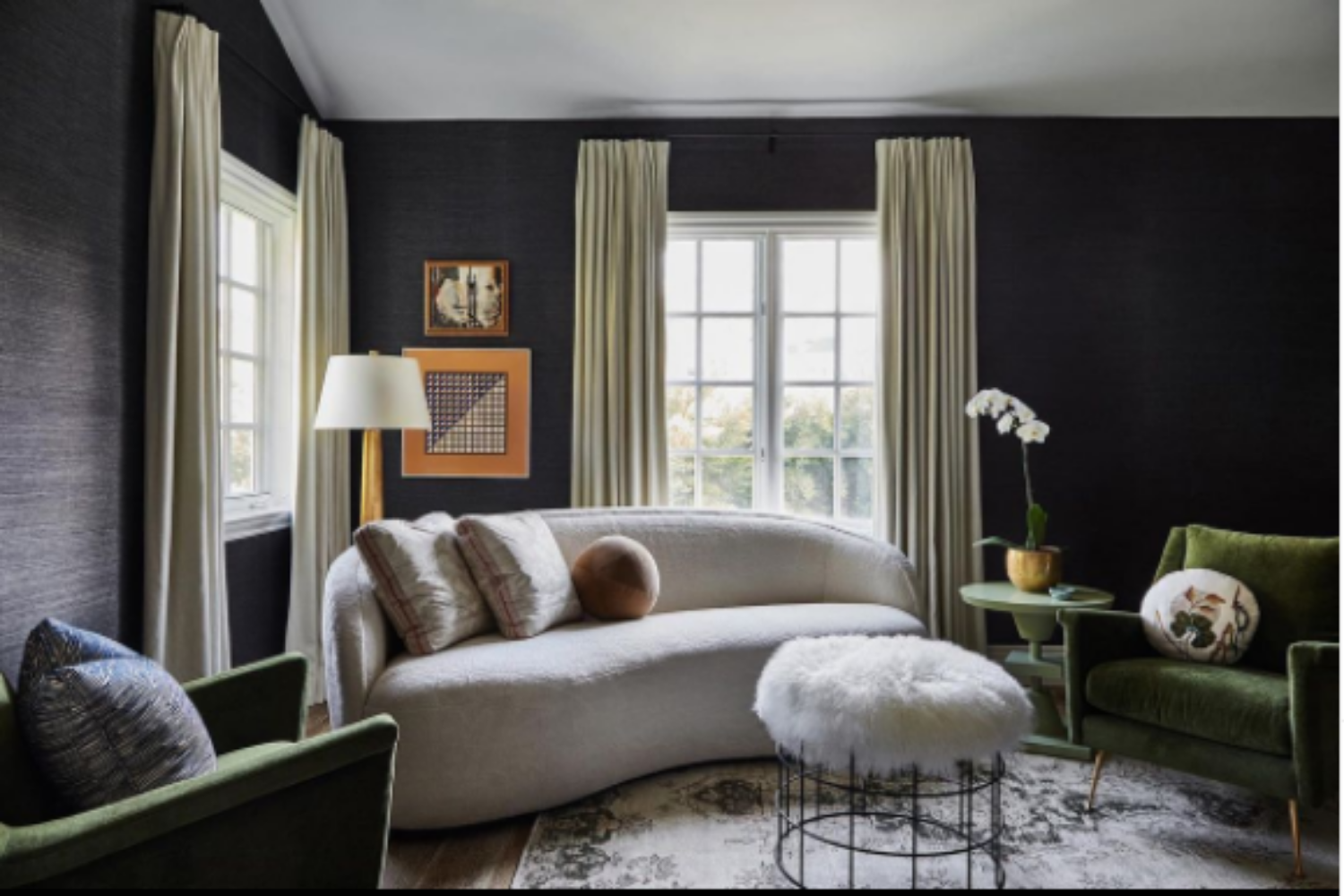 African interiors
The old, and some might say cheesy, bush lodge style for African interiors is outdated. Embracing your culture in your home can come in the form of custom pottery, baskets, chairs, and pillows. This aesthetic works well for people who want to mix African elements with some contemporary.
Speakers also discussed how the interior space has opened up to more black people, especially through social media, as interior designers can speak as artists on their personal accounts.