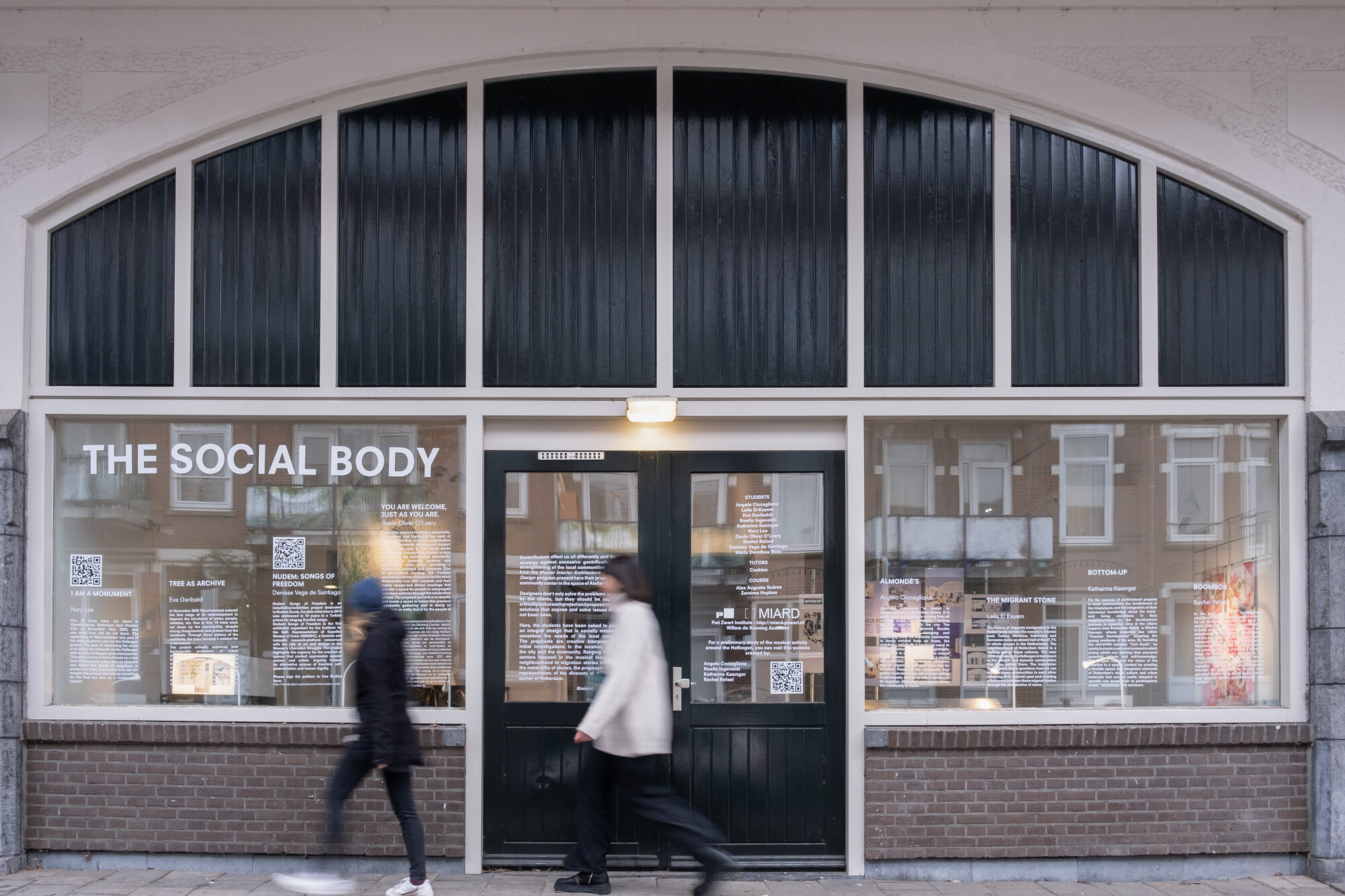 Call for applications: Master of Interior Architecture Research + Design, MIARD – Announcements
Deadline: March 15, 2021
Apply here
The Piet Zwart Institute is home to the international master's programs of the Willem de Kooning Academy, Rotterdam University of Applied Sciences. Named after pioneering Dutch designer Piet Zwart, who has worked experimentally across media and contexts, the Institute offers a rich combination of in-depth specialization and interdisciplinary exchange in an intimate learning environment.
MIARD is a small-scale international program emphasizing practice-based research with a multidisciplinary approach. As professional practice continues to develop, we train students for careers in a changing world. Interior designers today are confronted with new realities, technologies and socio-political, environmental and economic challenges; therefore, the designer must extend, react and shape alternative roles. Practice-based research is multifaceted, flowing through many pathways, methods and scales, and from local to global, from objects to architecture and beyond.
Students develop their practice while synchronizing practice-based research with critical, theoretical and historical discourse. Students are expected to be independent and forward thinking. Our approach to education creates a feeling of openness, possibility and intellectual rigor. To enrich a student's professional experience and network, the program emphasizes the concept of publish actively present projects to a wider audience and collaborate on professional events.
Digital Archives: Visit our online archives to learn more about the program and projects, including awards, publications, exhibitions, scholarships and international collaborations from our students and alumni.
Staff 2020-21: Alex Augusto Suárez (course director, architect, educator), Golnar Abbasi (artist, architect, researcher), Andrea Bagnato (architect, editor), Cookies, Federico Martelli & Clément Périssé (architects, designers, researchers), Daphne Heemskerk (graphic designer ), Ephraim Joris (architect, tutor), Natasha Marie Llorens (curator, writer), Studio Ossidiana, Alessandra Covini & Giovanni Bellotti (architects, designers, researchers), Olivier Otten (interaction designer).
Recent guests, speakers and studio tours: Alessandro Bava, Formafantasma, Space Popular, Samaneh Moafi, Aristide Antonas, Random Studio, Michiel van Iersel, Kitchen sections, Nick Axel, Counterspace, Shumi Bose, Ayna Kirschner, Studio Folder, Miguel Peres dos Santos, Erik Rietveld, Bikvanderpol, Noman Studio, Giuseppe Licari, Kirsten Algera, Marina Otero Verzier, Hilary Sample, Lois Weinthal, Koehorst in t'veld, Gabriel Lester, Chris Kabel, Ethel Baraona Pohl, Tamar Shafrir, Bastiaan de Nennie, Riet Eeckhout, Simone C. Niquille, Tijs Gilde, Random Studio, Niels Schrader, Tomas Saraceno, Point Supreme, Suzie Attiwill, Kuehn Malvezzi, Brenden Cromier, Arna Mačkić, Sander Wassink, OS & OOS, Bastiaan de Nennie, Penny Sparks, Michael Schoner, Irene Sunwoo, Thomas Vailly, Koen Deprez, Florian Cramer, Studio Vraiment Vraiment.